Let's revise this from the top. What is the key difference between hemp oil vs. CBD oil? In some way they are similar, but they are not completely the same. With so many new marijuana-related products on the market, it can be difficult for a consumer to differentiate between them.
In this article, we aim to dispel any doubts you may have concerning these two oils.
Hemp oil vs cbd oil –  the difference
Hemp oil or hempseed oil is the oil derived from the male cannabis plant, also referred to as hemp. It contains almost no THC in it and is commonly used for industrial purposes.
On the other hand, Cannabidiol, also known as CBD oil, can be found in both the male and female cannabis plants. CBD oil is made from the flowers, stalk, and leaves of the marijuana plant. CBD oil doesn't necessarily need to come from the hemp plant either.
Even though both hemp oil and CBD oil are extracted from the same plant — Cannabis, and don't contain tetrahydrocannabinol (THC), they are different products from each other.
Hemp Seed Oil
Hemp oil is a nutty flavorful oil that is made from cold-pressed hemp seeds. It is known for its nutty taste and high levels of unsaturated fats. Its components make it a booster to immunity, beauty, and improve health.
Its extract, the hemp seeds are not psychoactive, it doesn't have the ("high") effect. They are packed with minerals, rich in protein, fatty acids, omega 6, omega 3, insoluble fiber and Vitamin E antioxidants.
What are the uses of hemp oil?
Hemp oil is commonly used for :
Cooking as opposed to taking orally
Natural moisturizer
The production of different plastics instead of petroleum
The production of eco-friendly paints
Bio-diesel fuel like other vegetable oils
Making lotions, soaps
Dangers and side effects of hemp oil
Hemp oil is widely used and known as an effective treatment for various medical conditions. It is used in both topical administrations, by applying onto skin surfaces and orally. Side effects may include; dryness of mouth, low blood pressure, lightheadedness or sedation
CBD Oil
CBD oil is a plant-based cannabidiol that does not contain THC. It is made by extracting CBD from the cannabis plant, then diluting it with a carrier oil like coconut or hemp seed oil. This extract can be mixed with hemp seed oil, olive oil or other types of carrier oils to facilitate ingestion.
There are plenty of CBD strains on the market these days such as Charlotte's Web. These strains have been grown specifically with the purpose of increasing the CBD content of the cannabis plant while decreasing the THC content.
CBD Oil is non-psychoactive — meaning it doesn't cause the "high" effects most recreational marijuana users seek. On the contrary, the therapeutic properties in CBD oil make it an alternative medicine for some medical conditions …it is no wonder that cbd oil is gaining popularity all over the world.
What are the uses of cbd oil?
CBD has become incredibly popular in the world of medicine as it has been proven to help against different forms of seizure disorders (especially in children) where pharmaceutical alternatives have failed. Additionally, with its analgesic,  anti-depressive, anti-inflammatory, anti-viral and anti-bacterial properties, it helps fight against cancer, relieves pain, may promote heart health, may help with inflammatory bowel disease, may protect against bacteria, and is used for topical purposes and inflammatory disorders.
Dangers and side effects of CBD Oil
CBD oil has little to no side effects on adults. Taking large amounts of the cbd oil cannot cause psychotropic effects. Hence, adults tend to tolerate a wider range of doses.
What is the difference between hemp oil and CBD oil?
As mentioned, the major difference between Hemp oil vs CBD oil is that they come from different plants. While some CBD oil is derived from the hemp plant, not all CBD oil originates from the hemp plant. Furthermore, their contents are unique to one another.
There are cannabis plants that are bred specifically for the purpose of making CBD oil.
A common distinction between Hemp oil and CBD oil is the parts of the plant used to derive them. CBD oil is made from the flowers, leaves, and stalks of the cannabis plant through various methods of extraction and has a much more medicinal effect.
Hemp oil is derived from the male cannabis plant and may contain high percentages of CBD with lower concentrations of THC. Hemp oil is commonly extracted from pressing cannabis seeds to extract the fatty oil.
This oil is highly nutritious and has beneficial application.
Unlike CBD, hemp seed is full of antioxidants and healthy fats.
Another major difference is that hemp oil is usually purposed for cooking or using in industrial applications whereas CBD oil is mainly used for preventative and curative medicine.
Similarities between hemp oil and cbd oil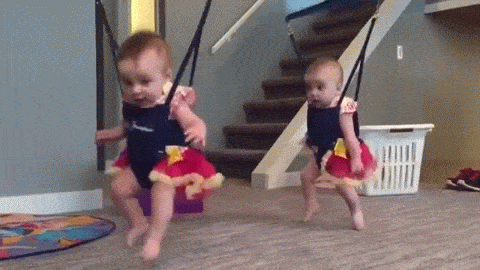 Hemp oil and CBD oil are both low in THC once compared to the other marijuana products.
To extract the most CBD and plant cannabinoids, the hemp is harvested while the flowers are still small, requiring a large quantity of plant material. CBD oil products are typically more expensive than hemp seed oil but contain a greater number of beneficial compounds and health benefits.
Types of hemp oil
There are two types of hemp oil. One is pressed from the hemp stalks, while the other is pressed from the seeds. The hemp stalks are high in Cannabinoids (CBDs).
Hemp oil health benefits
Since cannabinoids are found to have particular application as neuroprotectants, in limiting neurological damage such as heart diseases, or skin disorders. Thus, hemp oil can be used as a remedy for these ailments.
Related: Benefits Of Drinking Hemp Juice
CBD oil health benefits
CBD oil is vastly used as a medicine in treating nervous system degeneration, anxiety, nausea and vomiting, low appetite, insomnia, high blood sugar, muscle spasms among others.
Related: Benefits And Uses of CBD Oil
How are Hemp oil and CBD oils made?
Hemp seed oil is created using a cold press. The oil is pressed out of the seeds without heating them past a certain temperature.
CBD oil can be made by means of the alcohol extraction method; high alcohol solutions can derive the cannabinoids from the plant.
Related: A complete guide to CBD Oil
Final thoughts
Hemp oil vs. CBD oil, we find that many retailers try to sell these products interchangeably, however, this is wrong seeing that some people who need CBD oil, won't obtain the same benefits if they were to use hemp oil.
More so, there are fake CBD oil and Hemp oil products, which may contain dangerous chemicals or ingredients other than those listed on the label. Thus, it's important to know how to identify fake from an original ( cbd / hemp oil products),  and also how to tell the differences between these two oils so that the next time you find yourself in a dispensary, you'll know exactly what you need to be looking for.
To make things simpler just remember, Hemp oil is mostly used for cooking and industrial purposes, whereas CBD oil is for ingesting orally. This is the major difference between hemp oil vs CBD oil.
See also: 46 Frequently Asked Questions About CBD Oil